Epic Games published its figures behind the Epic Store in 2019 today and the online store certainly had a successful first year.
The Epic Store had 108 million PC users who dropped $680 million in 2019, according to the infographic published by Epic. Players spent $215 million on third-party PC games.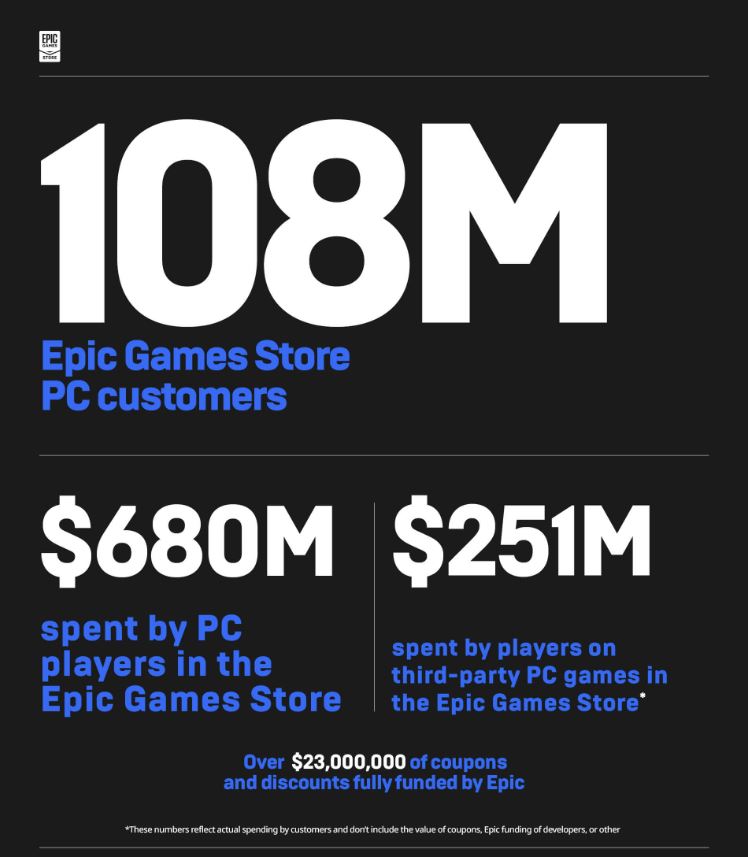 The Epic Store launched in December 2018 and allows players to purchase digital games for PC and Mac. Fans can also purchase third-party games like Borderlands 3, which was first available through the Epic Store.
Most of Epic's $680 million came from Fortnite purchases like V-Bucks and cosmetic items. The company noted that $251 million was spent on third-party PC games.
Source: Read Full Article