COD Mobile is arguably the most popular mobile game on the market today. With over 350 million downloads in the past year, it's safe to say the community loves what Activision has done. The free-to-play title takes everything from Call of Duty's past that players love and mashes it together into one experience. Although, if there was one thing some players wished for, it was another weapon tier. Currently, the highest weapon rarity is Legendary, which features guns like the PDW-57 Toxic Waste. However, it won't the highest for long, as Activision is granting players' requests and adding a Mythic weapon, the Fennec Ascended.
Fennec Ascended first Mythic weapon released in COD Mobile
The announcement for the weapon was released on Twitter through a visually stunning video.
The showcase demonstrates the Fennec Ascended's unique death and kill animations. It appears as if the weapon changes colors each time you get a kill with it. Or, you might need to string together five kills in a row to change the color, like Black Ops 4 did with its Dark Matter camo.
Either way, the customization on the Mythic weapon is astounding and nothing like we've seen in COD Mobile up to this point. While you might have to level up the Fennec in the Season 11 Battle Pass, it might be worth it.
COD Mobile revealed that the Fennec Ascended is going to hit the Store later this week. Though the develops didn't give a concrete release date, Friday, November 6 seems to be the date fans can expect to get their hands on the weapon.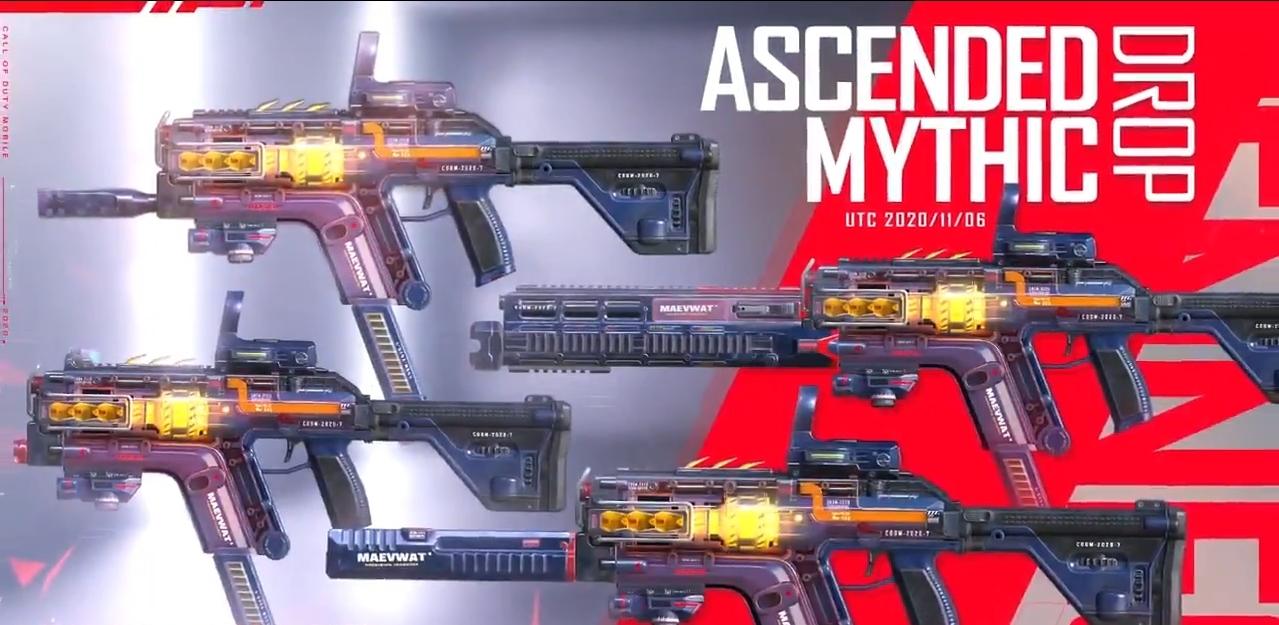 The Fennec Ascended has a ton of different customization options in COD Mobile. Image via Activision
In regards to unlocking it, it's unclear how this will be done. Presumably, you might be able to buy the weapon with COD Points right out of the store. However, we don't know if there will be another way to unlock it as well, like through challenges. We'll have to wait for more information or until Friday when it's released.
Make sure to stay tuned to Daily Esports for all Call of Duty news.
Source: Read Full Article