A brand new Call of Duty: Black Ops Cold War patch has been pushed through today. On top of the small patch that went out the other day, this is the second big update the game has received since launch. However, unlike the one that simply nerfed the MP5, this one carries some real weight. Treyarch has nerfed several overpowered weapons, changed scorestreaks values, and addressed a number of bugs. Down below, you can see the highlights of the patch notes which include the major weapon nerfs to the FFAR, M16, AUG, and snipers.
New update released for Black Ops Cold War
It seems this update had just about everything you'd expect. Treyarch is doing a great job so far of listening to community feedback and adjusting the game accordingly. For the full patch notes, you can visit their website. However, we'll be listing the key points from the notes.
Starting off, huge weapon nerfs were applied to several different guns.
Weapon changes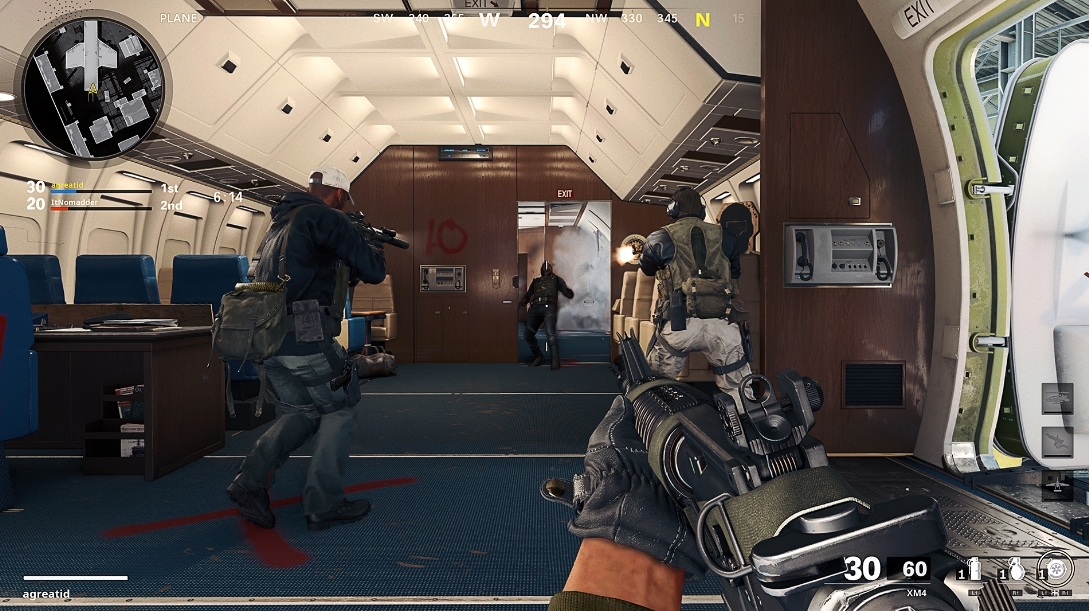 Image via Treyarch
FFAR1

Increased recoil.
Slightly reduced max damage by 3.5% (28 to 27).
Reduced max damage range by 34% (38m to 25m).

M16

Reduced max damage range by 15% (25.4m to 21.59m).
Increased sprint to fire time.
Slightly slowed move speed while firing.
Slightly increased delay between bursts.
Rebalanced fire rate bonuses on barrel attachments.
Slightly reduced effectiveness of laser attachments.
Tactical Rifle Charlie (AUG)

Reduced max damage range by 20% (38.1m to 30.48m).
Increased sprint to fire time.
Slightly slowed move speed while firing.
Slightly increased delay between bursts.
Rebalanced fire rate bonuses on barrel attachments.
Slightly reduced effectiveness of laser attachments.
Sniper Rifles (All)

Adjusted Sprint to Fire times to account for early blend/interruption allowed via animation system.

The effective Sprint to Fire time is notably shorter than what is displayed in Gunsmith. We have plans to address the Gunsmith readout in a future update.
Adjusted movement speed impact when firing to intended values to make each shot feel more powerful.
Fine-tuned barrel attachments that improve idle sway to provide a unique feel on each gun.

In addition to the above changes, it seems Treyarch has inadvertently reverted the MP5 nerf from earlier in the week. However, that nerf will be reapplied in a future update.

Moving on, Treyarch also adjusted the value for some pretty high profile streaks. Also, the Attack Helicopter received a pretty substantial buff.

Scorestreak changes

Artillery

Increased cost from 2,500 to 3,000.

Cruise Missile

Increased cost from 2,600 to 3,500.
War Machine

Increased cost from 3,500 to 4,000.
Attack Helicopter

Increased cost from 4,000 to 4,500.
Increased damage from 50 to 75 per bullet.
Increased health from 4,500 to 5,000.
Decreased the duration of the screen shake from bullet impacts.
Reduced the amount of time the helicopter will stay in one place before relocating.
VTOL Escort

Reduced cost from 8,500 to 8,000.
Increased turret burst length and reduced cooldown time.
Chopper Gunner

Increased cost from 6,000 to 6,500.
Reduced the movement on the gun when firing.

The last major highlight of the new Black Ops Cold War update is Treyarch has added an Aim Response Type Curve option in the settings. Essentially, this allows you to choose how you aim more precisely. Modern Warfare featured this option last year.

That's it for the major changes. Make sure to stay tuned to Daily Esports for all Call of Duty news.

Source: Read Full Article